Our philosophy
Pure ocean skincare
We use the concentrated power of the sea to create effective beauty products that make your skin glow! Environmental sustainability is important to us at all levels: we prefer to work with high-quality, natural active ingredients that are renewable and easily degradable. In combination with these, however, we also use some safe, laboratory-produced ingredients to ensure the durability, effectiveness and optimal skin compatibility of our products - and thereby pay close attention to sustainability in sourcing and manufacturing. All salted products are free of microplastics, parabens and silicones. In general, we omit all unnecessary or harmful ingredients from our formulations. We do not use animal ingredients in any of our products.
Superstar Alge
We are particularly fond of algae as a sustainable and highly effective star among the beauty ingredients. Algae are used to withstanding even the most extreme environmental conditions and are therefore true plant all-rounders: they have the highest nutrient density of all plants and can bind moisture particularly well. How come? Algae do not have roots like other plants, but absorb valuable vitamins, amino acids, minerals and trace elements directly from the seawater via their surface. They can store them in astonishingly high concentrations - in one kilo of dried algae, the active substances from approx. 100,00 litres of seawater are bundled together. By the way: Without algae, life on earth would not be possible at all - every second oxygen molecule in the atmosphere comes from algae photosynthesis!
You will find the following algae species and other valuable ingredients in our products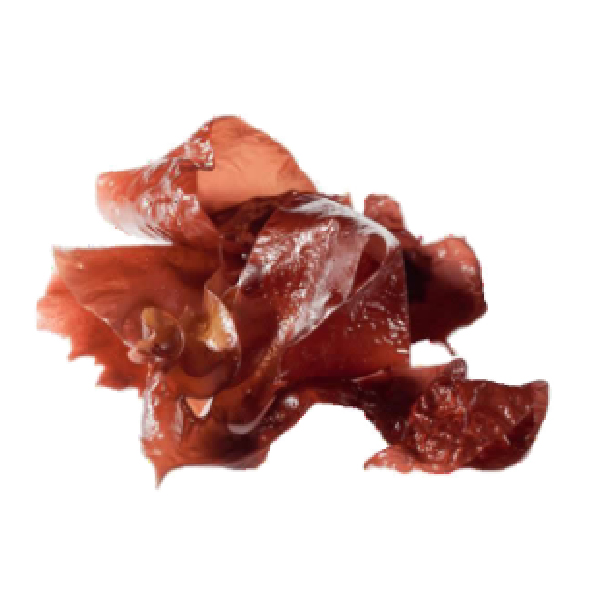 Red algae
The red algae is full of vitamins, minerals and trace elements. And the best thing is: Its structure is comparable to that of human blood plasma, which makes it the ideal booster to transport substances into the deeper cell layers. It makes the skin feel like velvet and silk.

Contained in e.g.: The Fighter, Beautiful Me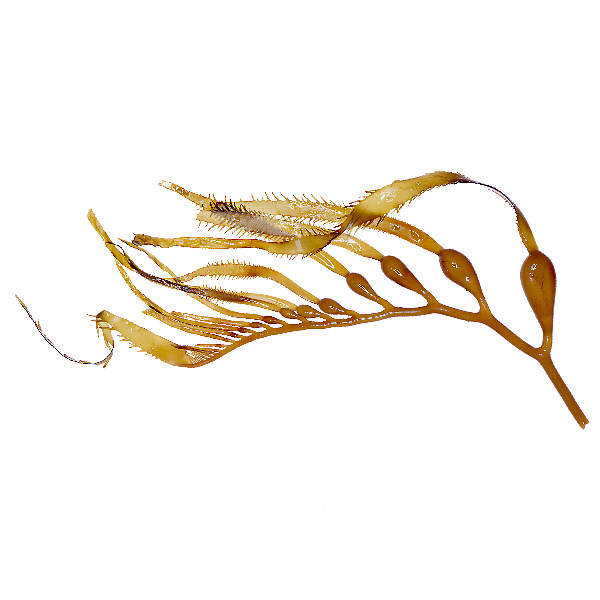 Golden seaweed
Thanks to its high iodine and mineral content, Golden Seaweed not only makes the skin smoother and more moisturized, but also keeps it in the layers of your skin. The skin is sustainably hydrated and retains its natural elasticity. The high concentration of vitamin E also has an antioxidant effect.

Contained in e.g.: Good as Gold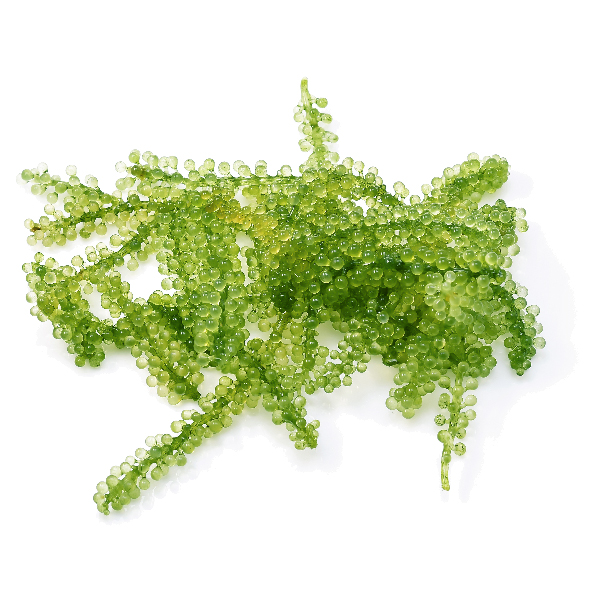 Green microalgae
The green microalgae fights pigmentation spots and skin imperfections. It ensures an even complexion and has a moisturizing and regenerating effect.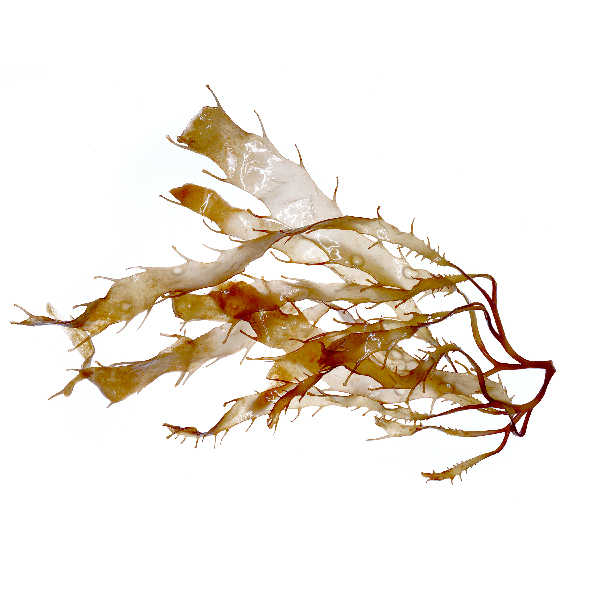 UNDARIA PINNATIFIDA (WAKAME ALGE)
The Undaria Pinnatifida belongs to the species of the brown algae. It has an anti-inflammatory effect and helps in the fight against negative environmental influences and skin ageing.

Contained in e.g.: Gimme a break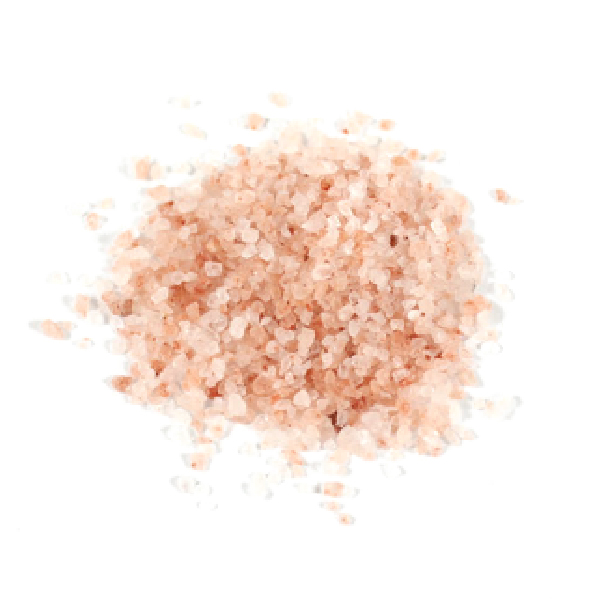 Sea salt
Sea salt is rich in minerals and trace elements. It ensures a firm and fresh complexion. Its antibacterial effect helps against impurities.

Contained in e.g.: Scrub me salty, Bottled Vacay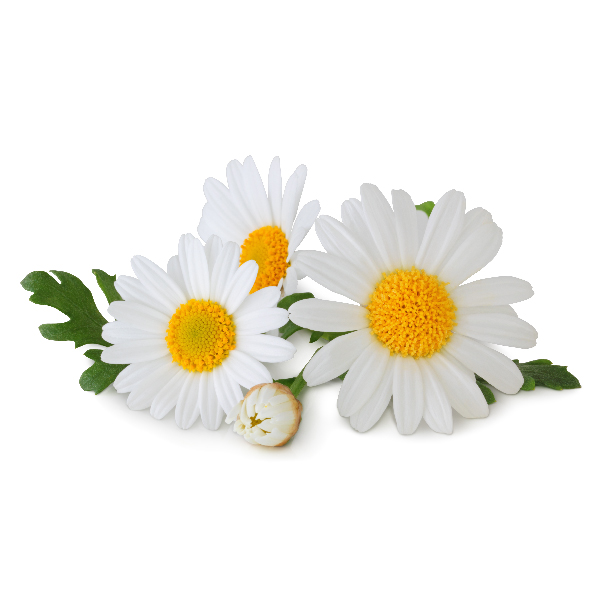 Sea camomile
Sea Camomile is a multi-talent when it comes to soothing irritations and inflammations. Sea camomile extract is particularly mild, it nourishes and calms stressed and irritated skin.

Contained in e.g.: Foam-O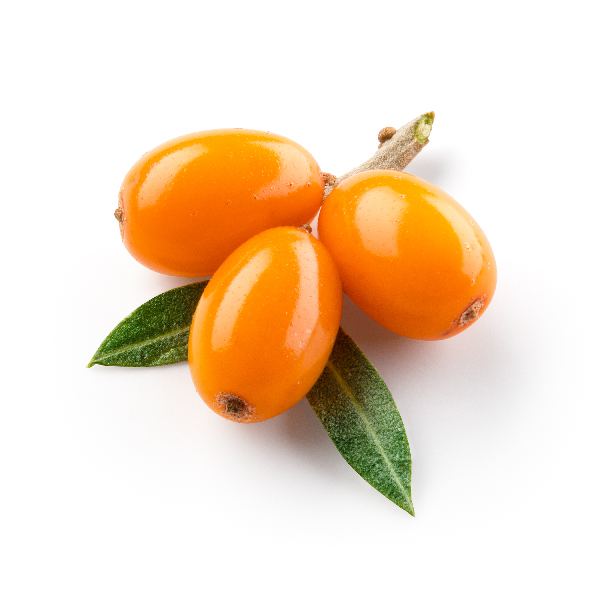 Sea buckthorn pulp oil
Sea buckthorn pulp oil has cell regenerating, anti-inflammatory and antioxidant effects. It increases the skin's resistance.